Jeff.pro is an editorial brand that was launched in September, 2021 by life-long technology enthusiast and technology entrepreneur Jeffrey Peterson.
The goal of Jeff.pro is to raise awareness of Free and Open Source technologies including the Linux and BSD computer Operating Systems, alternatives to "big tech" platforms like Microsoft Windows and MacOS.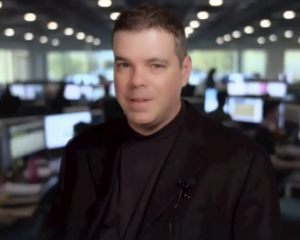 JEFFREY S. PETERSON is a technology entrepreneur, engineer and author who was the original founder of Quepasa Corporation, a Nasdaq and New York Stock Exchange company (Nasdaq: PASA, QPSA, NYSE Euronext: QPSA), the first nationally branded, publicly traded online community for bilingual English and Spanish speaking Hispanics in United States history.
Under Peterson's leadership commencing at the dawn of the .COM "internet boom" of the late 1990's, and in business for twenty years thereafter, Quepasa amid rapid growth became one of the top-20 social networks in American history, covered by major media and Wall Street analysts, achieving a base of over 40 million active users (total combined membership of all sites over 100 million users) and a peak stock market capitalization in excess of $500 million USD.
Key investors in Quepasa included institutional investors Sony Corp., Fidelity Investments, Telemundo, football star John Elway, Gateway Computer Company (now a subsidiary of Acer) Latin pop crossover superstar Gloria Estefan, and Rick Scott, who is now a United States Senator for Florida.
Quepasa was continually ranked as the #1 U.S. Hispanic online community, beating competitors Starmedia and Yahoo! en Español in competitive rankings. Peterson was the largest single shareholder of the company and held the positions of Founder, CEO, Chairman, President, and Chief Technology Officer.
As the top bilingual English/Spanish online community from 1998-2012, Quepasa was the first Social Network to trade on a national stock exchange in United States history. The second was Chinese Social Network RenRen in the year 2011, followed by Facebook in 2012.
Then-venture capitalist Richard Scott joined Peterson's restored, thriving Quepasa (2.0) shareholder group in 2007. A few years after his acquisition of Quepasa, Rick Scott became Governor of Florida and now serves as a United States Senator from Florida.
In 2011, Quepasa, amid continuing rapid growth, completed a corporate merger with the myYearbook company.
Post-merger, Quepasa's registered base of 40 million active users was combined with that of MeetMe. The company is still in business today with the same taxpayer ID and SEC filer number as when Jeff first started it, with the new name "the MEET Group, Inc." (Nasdaq: MEET).
After several additional acquisitions (Skout acquired for $54.6 million. Tagged and hi5 acquired for $60 million, see this article.) it is the new corporate owner of famous Internet brands Skout, Tagged, and hi5.
UPDATE: On March 5, 2020, it was announced that the MEET Group, formerly known as Quepasa Corp., would be acquired by NuCom Group, corporate parent of eHarmony, for $500 million USD.
It was announced that the acquisition was completed in September of 2020. The surviving business entity is called "ParshipMeet Group." The company currently employs a workforce of more than 1,100 in eight offices worldwide.